---
Holly's Tacky Christmas Photos
(Please ask before copying...)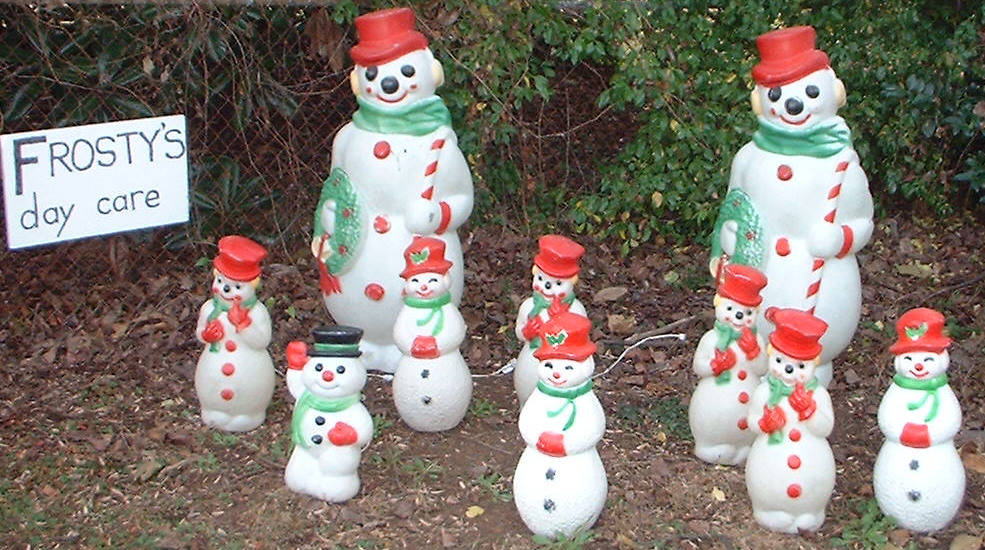 Frosty's Day Care
(Appears on ugly christmas 2006)

The definition of tacky...an animated singing reindeer...


Closing time. All's that's left are the real characters...
(Appears on ugly christmas 2005 - Last Call)
"It's time for you to take your banjo and go home, little fella..."


The Weinermobile...


Two lighted deer outside yard and hedge waiting for the bus?
...Have mercy! Been waiting for the bus all day....(ZZ Top)


And from another angle...
Hula-hoop crossing





Santa Slam-dunk!
A Santa in a basketball hoop


Nothing says Christmas like an Octopus?
While browsing the web I'm seen some truly amazing things. I decided to make a collection of my favorites(?).
Anyway, here they are....
To really see more crazy Christmas stuff, visit www.uglychristmaslights.com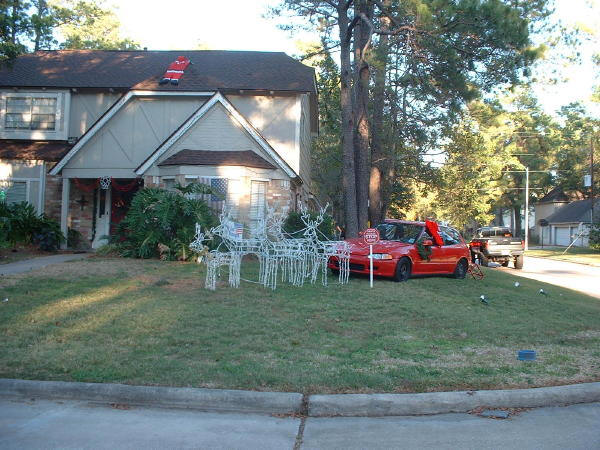 Even Santa likes the new hatchbacks. He'll be glad to tell you about it as soon as he gets off this blasted roof.
(Appears on ugly christmas 2006 - Car Sleigh)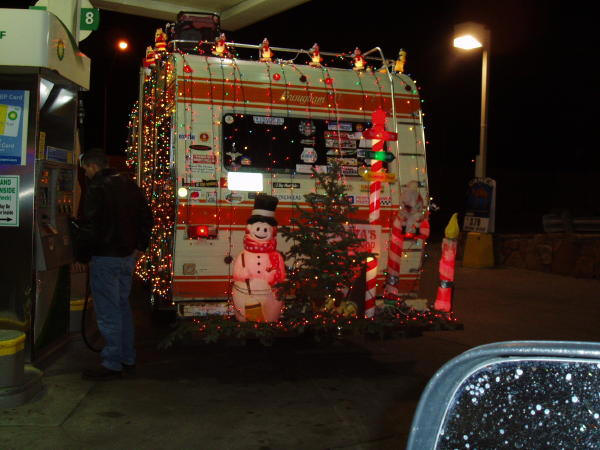 Who says you can't take it with you...
(Appears on ugly christmas 2006 - Mobile Christmas)
Spreading Christmas spirit wherever it goes, literally...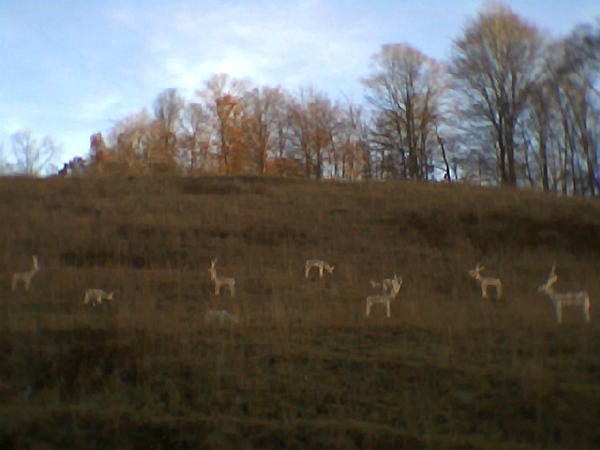 Deer out standing in their field
(Appears on ugly christmas 2006 - Electric Range)
---