BACKGROUND

Like with Mistress of the Dungeon,
I was cruising eBay and saw this vault door listed.
I thought about where I could hang something like this.
I remembered my two garage door have 12 rectangular sections each.
But I would need 24 of these and at $60+ each
......and it wasn't even the right size!!
Once again my creativity has gotten the better of me
and I decided to make them myself.
I decided for 2005 to do just the left garage door
so I'm only making twelve (only?!).
SUPPLIES
12 sheets of white poster board
1-2 cans medium/dark gray spray paint
1 can lacquer spray (already had)
1-2 cans light gray spray paint
1 50' roll of 5" sill insulation
Hot glue gun and lots of glue sticks
Small tube of clear liquid nails
Various small items
(cheap skulls, spiders, bats, leaves,
leaf garland, rope, twist ribbon, braids, purchased
from the dollar stores, craft stores and party supplies
to use to decorate each vault door)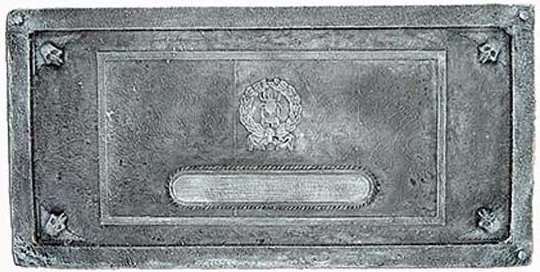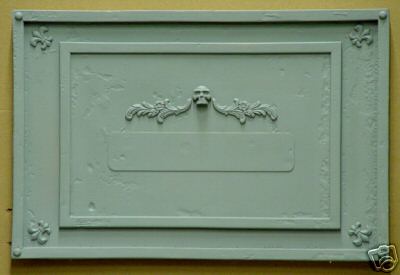 Another Vault door listed on ebay at $15 +$8 shipping.