---
---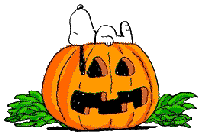 The pumpkins line the left side of the driveway interspersed with warning signs/rocks. I prop them up off the ground for more visibility. In 2004 I purchased 5 Styrofoam pumpkins and carved them with my favorite patterns. This took a lot of last-minute pressure off me since in the past I waited until the day before Halloween to do all my pumpkin carving. Now I purchase a few every year and carve them during the summer months. I've made extensive use of Pumpkin Masters patterns over the years and all appearing on this page are theirs unless otherwise noted.

A word from the wise regarding carving a Styrofoam pumpkin: Do not use cheap pumpkin carving tools. You must use a sharp thin knife or Exacto blade. They do not support intricate designs well. They aren't thick enough. And always carve out the smallest pieces 1st. Save the largest pieces for last and give the pumpkin plenty of support when carving these. Take your time carving as you will have these pumpkins around for years.

WHERE TO PURCHASE FOAM PUMPKINS
I purchased my pumpkins from Michael's craft store. In October they have a huge variety available. Wait for their 40-50% sale to stock up.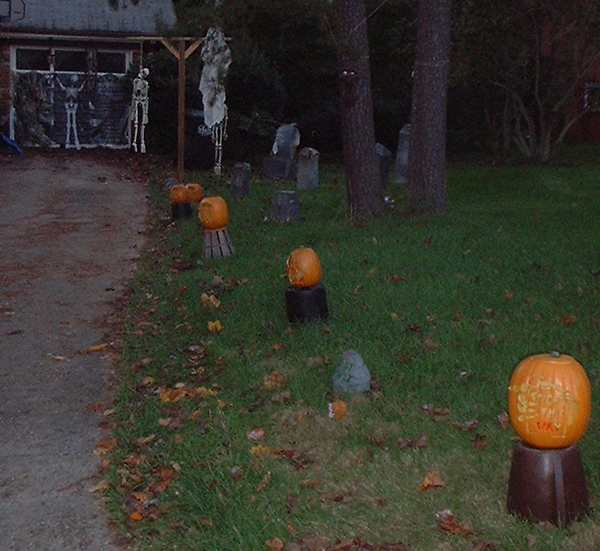 In 2006 I got a bunch of different size craft pumpkins and carved them with more of my favorite patterns....


Pumpkin inside a pumpkin, small and medium.

m
More small pumpkins



New Pumpkins created in 2008 - Mouse Hotel created after Halloween for next year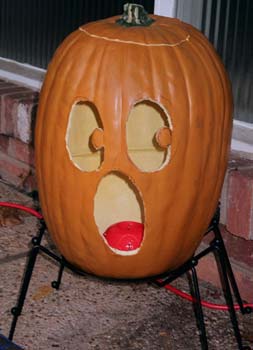 New Pumpkins for 2009

...Some Pumpkin treats from YouTube...

Great Jack-o-Lantern Blaze Festival, NY



Martha Stewart takes you to the Hudson Valley for a look at the amazing Great Jack-o-Lantern Blaze festival.

5,000 lit jack-o-lanterns, Halloween pumpkins
5,ooo pumpkins on display at Roger Williams Park Zoo, Providence RI
annual jack-o-lantern spectacular. Music by Josh WInks.
URL: http://www.youtube.com/watch?v=WTQkK9IGjKY

Bizarre Halloween Pumpkins

We always seem to get a fresh batch of these kind of pics every year.
URL: http://www.youtube.com/watch?v=XRAfFoBotSM

Halloween Pumpkins 2007

These are most of the pumpkins we have carved over the past 5 years. Four of them are foam pumpkins that we have tried for the first time in 2007. They are much crisper than the others and last forever. If you want to see the foam ones, they are Werewolf, Evil Twin, Moonlit Glamour and Melting Away. Our other YouTube videos of pumpkin carvings for 2005 and 2006 are all in here.
URL: http://www.youtube.com/watch?v=pgHwmrbkOoY

Monster mash test

Finally, Here's something from Rob Moore in Fairfax.
He does animated lights at Christmas, too.
URL: http://www.youtube.com/watch?v=D-3Bnh7fw-8

| | | | |
| --- | --- | --- | --- |
| | | | |


---
İHolly A Zell
Revised: August 22, 2009
All Original Artwork Copyrighted.